When you see all the irrigation products at your nearest big box retailer, you may be lulled into the false belief that adding irrigation or even resolving a problem with your irrigation is a viable DIY project. The reality is that you could take several hours or even an entire weekend resolving something that an experienced, professional irrigation contractor could have taken care of far more quickly. Here are some situations in which it is best to call in a professional.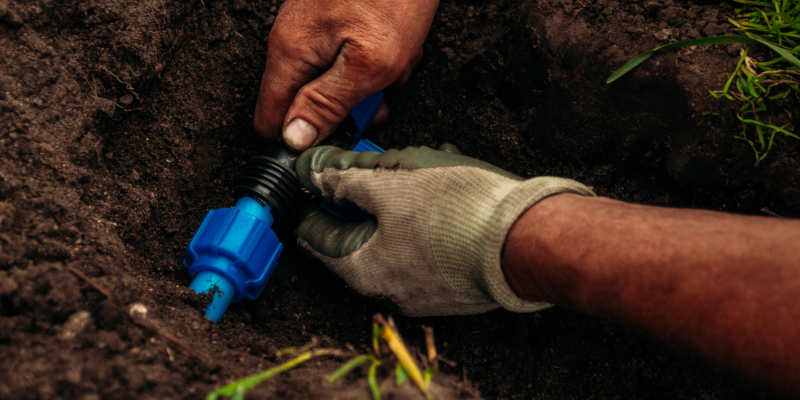 1. Large Yard Installation- An irrigation contractor is better suited to develop a plan when you have a larger yard, as it may require more than one zone and adaptations to be sure there is enough water pressure to service the various irrigation components.
2. Variety of Landscaping Plants- The more different plant and flower species you have, the trickier it is to develop a plan in which each one gets the proper schedule for watering. An irrigation contractor who is also a landscaping professional will be your best bet to be sure everything grows healthy and strong.
3. Unsure of Current Equipment- While some parts are similar from one irrigation system to another, many are more proprietary in nature, and you could find it challenging to find the repair parts you need without the assistance of an irrigation contractor.
4. Knowledge of Water Restrictions- Some communities throughout the United States have water restrictions to follow. Your irrigation contractor is knowledgeable to keep you within those regulations. If you do not have a water restriction, they can still assist you with water conservation in mind, so you can protect your area's water reserves and keep your water bill more reasonable.
Here at Bone's Yard Care Solutions in Denver, North Carolina, we are a full-service irrigation contractor handling both installation and repair of any type of irrigation system. We have the experience you need to get the best possible results to save water and have the healthiest landscaping possible. We are also landscapers, so we know what your landscaping needs to be healthy.